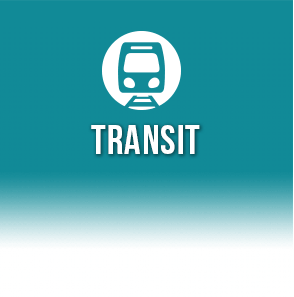 The design, construction, renovation, and operation & maintenance of people mover systems
The design, construction, renovation, and operation & maintenance of people mover systems
New Systems
A turnkey contractor in new transit design, construction, and installation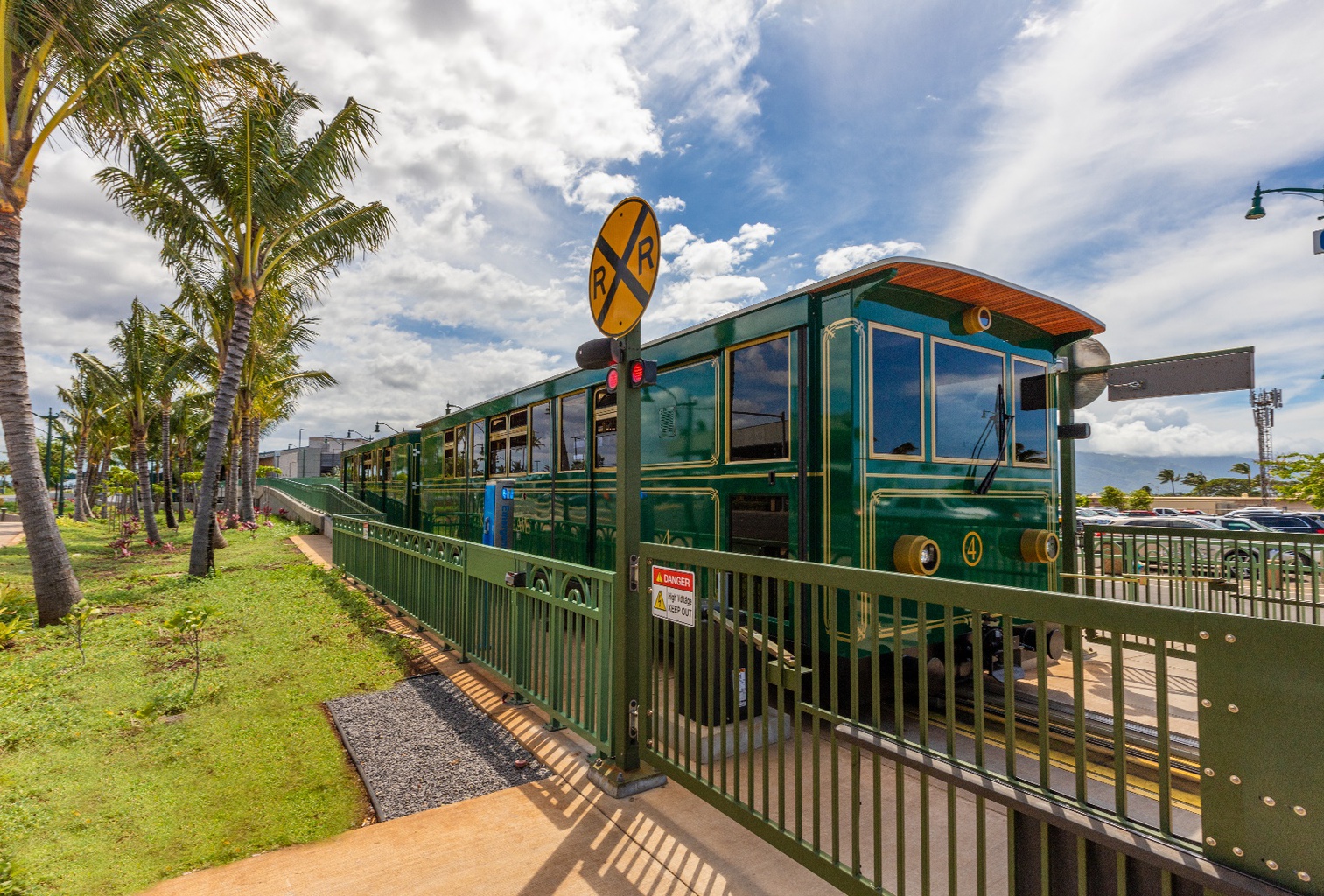 A general contractor and technology supplier with decades of experience, SDI's versatility offers turnkey design, construction, and installation for new transit systems.
When a new automated people mover (APM) or group rapid transit (GRT) project enters the marketplace, owners often encounter a host of proposals that may look good on paper but lack real-world support to justify their cost figures, safety qualifications, or construction time-tables.  The results are predictable: delays, cost-overruns due to redesign, and a frustrated client and public.  SDI's many years and millions of travelers and hours logged on its systems ensures peace of mind to owners who contract with us.  Our history shows that we deliver what we promise.
Our capable engineers and qualifying experience uniquely positions us to effectively design and introduce state-of-the-art transit solutions founded upon sound philosophy and decades of successful practice.
SDI proves its capabilities with successful installations and continued operation of advanced automated transit systems across the nation.  Examples include the Kahului Airport Tram in Maui, the High Roller Observation Wheel in Las Vegas, the Hilton Waikoloa Village Tram,  and the Stateline System in Primm (NV).
Fast-tracking complex tram system installations has won SDI acclaim in public and private projects alike.  SDI creates, tests, and installs new tram, track, and guideway system components to suit the specific needs of each project (such as the fully rotating track in Maui to safely interface with foot traffic—the first of its type in the world). From concrete groundwork to computer controls, from crosswalks to cabins, from safety code to emergency evacuation protocols, from preliminary design to daily operations, SDI is ready to answer your transit needs.

Renovation & Service
Upgrade and refurbishment of existing transit systems and custom engineering applications
SDI has successfully refurbished and updated ten APM systems:
THE SEATTLE CITY CENTER MONORAIL
THE BRONX ZOO MONORAIL
THE HILTON WAIKOLOA TRAM
THE MIRAGE TO TREASURE ISLAND TRAM
THE LAS COLINAS APT SYSTEM
THE BELLAGIO-MONTE CARLO TRAM
THE DALLAS ZOO CONTROL UPGRADE AND TOW VEHICLE
THE PRIMADONNA MONORAIL
THE SEATTLE MONORAIL
THE PEARLRIDGE SYSTEM IN HAWAII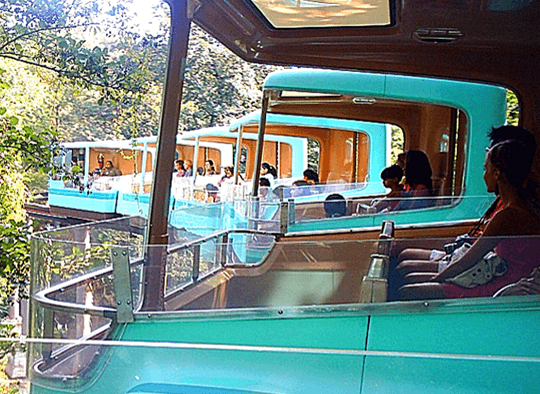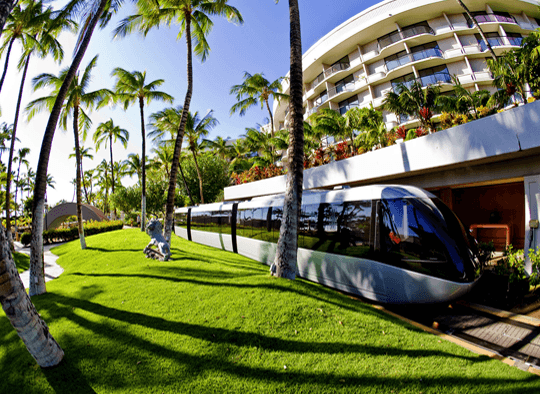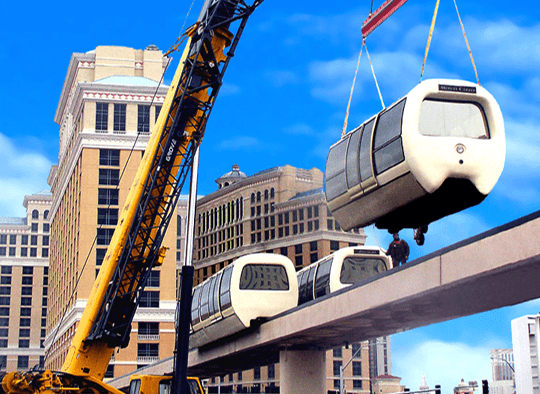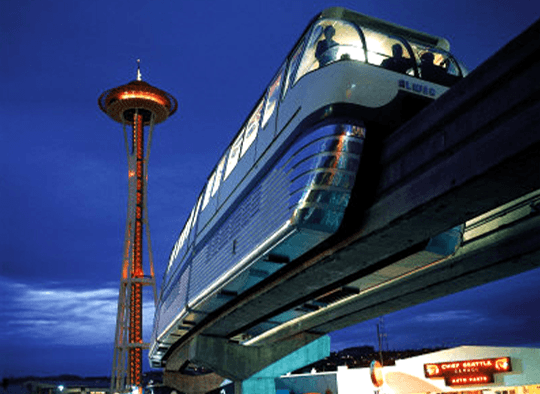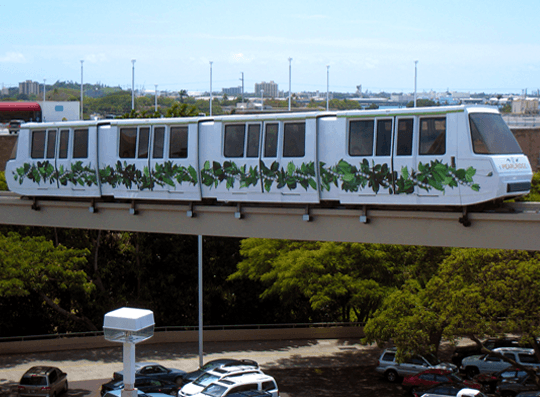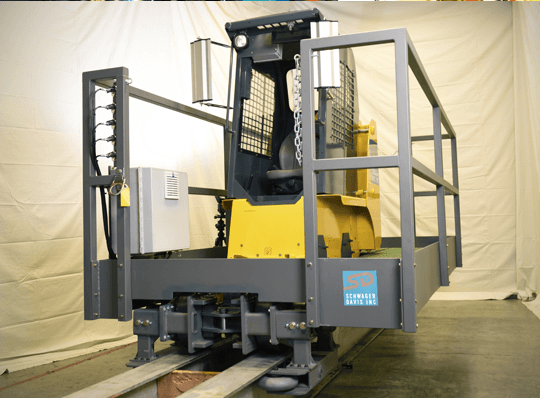 Services offered:
Station and structural guideway renovation & inspection
Propulsion system upgrades, including conversion of DC drive systems to variable frequency AC drives
Recovery System Drive installation (we custom design and install drives to safely evacuate travelers in the unlikely event of power failure)
Design and installation of failsafe emergency braking systems
Upgrading and replacement of outdated or obsolete control systems, including upgrade from manual to semi-automated or fully automated
Cabin refurbishment or replacement including complete HVAC systems and doors
SDI is ready to meet any transit APM need
OPERATION & MAINTENANCE
O&M servicing of transit systems for both public and private installations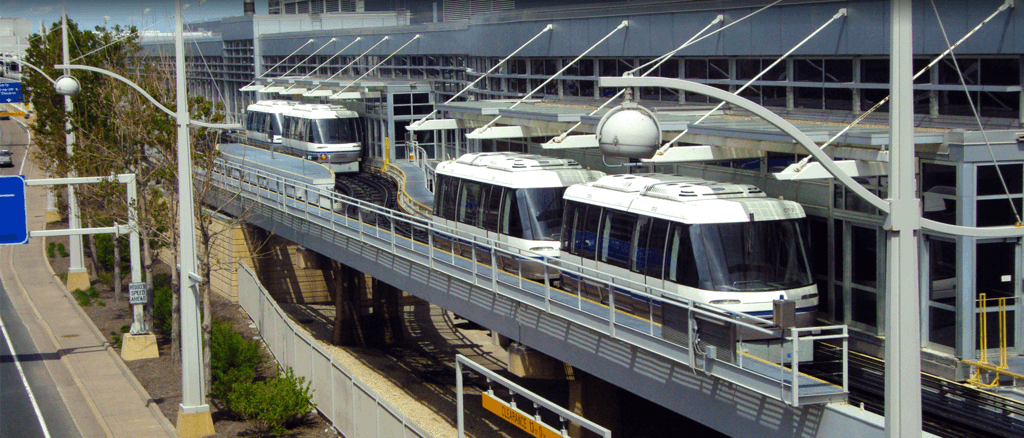 SDI's Transit System Division specializes in the Operation and Maintenance of APM systems at public and private sites (including critical, sensitive locations such as airports).
SDI offers short term O&M contracts of up to one year after commissioning a new or refurbished system to train the owner's O&M staff for a smooth transition. We are also currently performing multiple long-term contracts spanning five or more years.
Examples of these contracts include Kahului Airport's tram system, two APM systems at the Minneapolis airport, and the Las Colinas APM in Irving, Texas. In addition, SDI provides full time maintenance on the High Roller Observation Wheel in Las Vegas where SDI supplied and installed the primary drives, controls, and emergency recovery systems.  SDI's O&M skill and experience is clearly evident when taking on existing systems (such as at the Minneapolis Airport) and dramatically improving system reliability and availability.
SDI's well-qualified team delivers proven performance in new and existing systems alike.