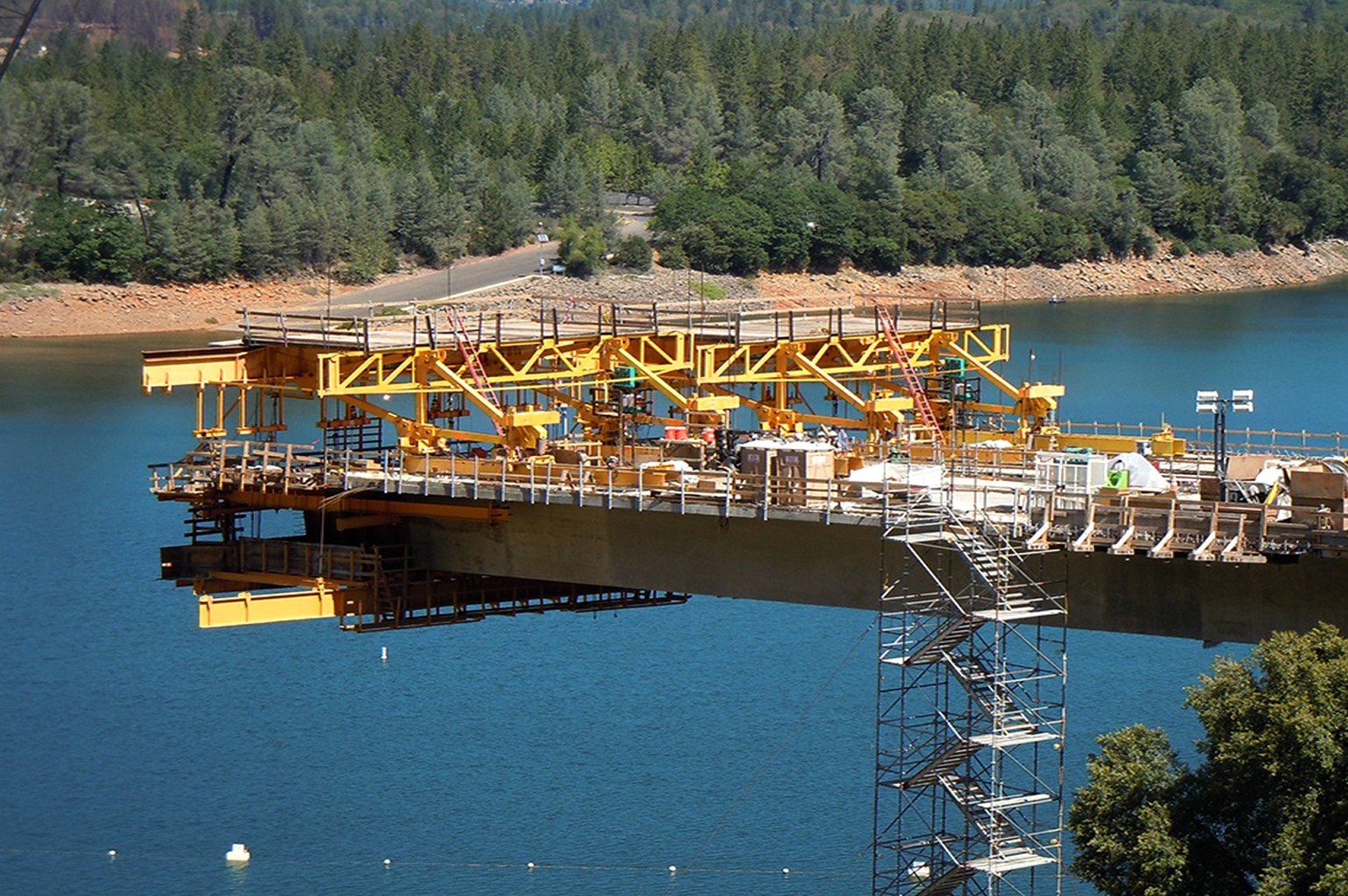 Antlers Bridge (Segmental Cast-in-Place Cantilever)
This challenging structure was constructed on a new parallel alignment just east of the existing bridge, which spans over the Sacramento River arm of Shasta Lake. The new 5-span, cast-in-place prestressed segmental box girder superstructure is 1,942′ long and 104′ wide.
SDI supplied the PT and form travelers to compete the over 200 cast-in-place segments varying from 12′-30′ in depth. Two pairs of form travelers were used in parallel to construct the northbound and south bound bridges simultaneously.