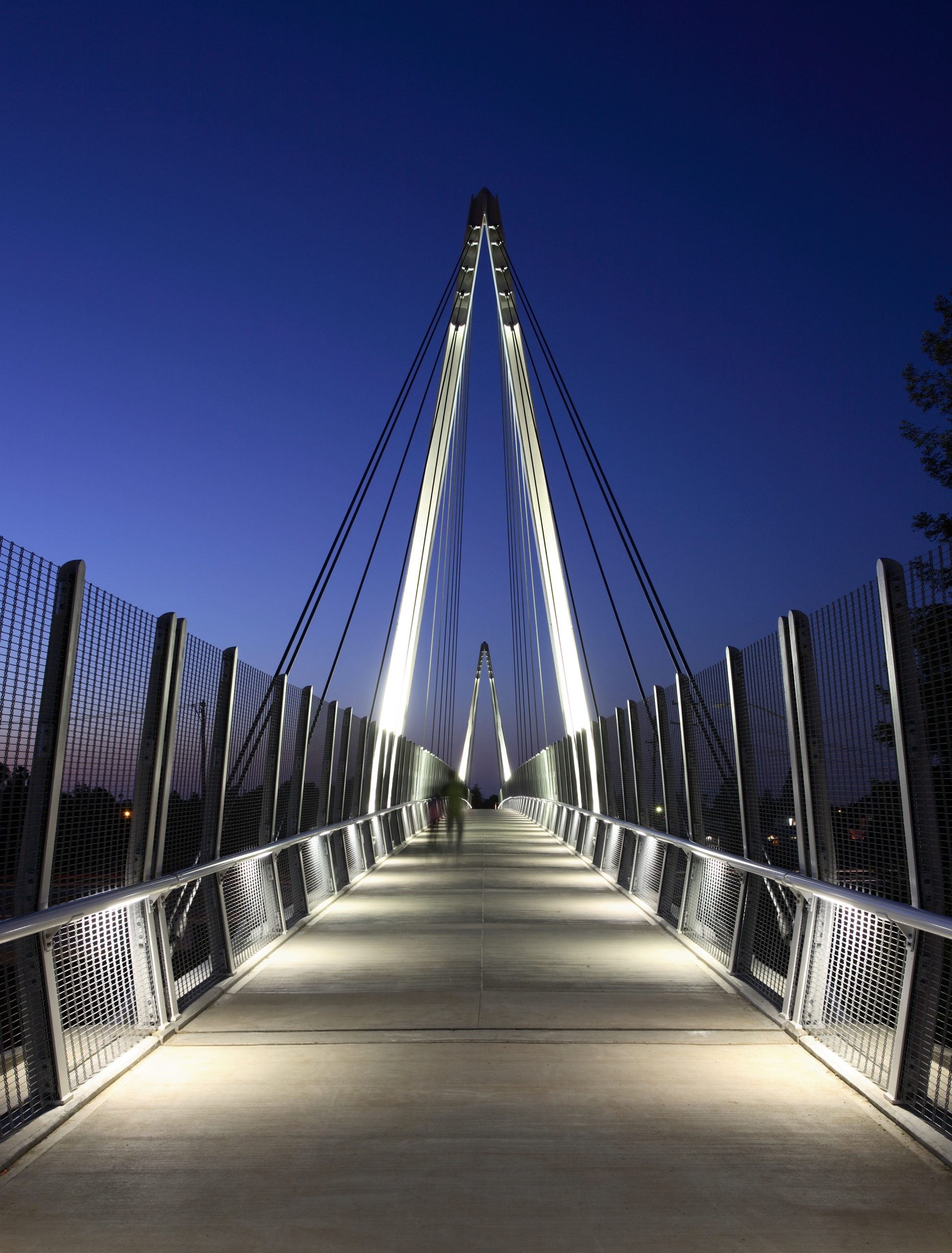 THE DON BURNETT BICYCLE–PEDESTRIAN BRIDGE
(AKA MARY AVENUE FOOTBRIDGE)
During his tenure as mayor of Cupertino, CA, Don Burnett avidly advocated for a bicycle and pedestrian bridge connecting his city to Sunnyvale over Interstate 280. His vision became a reality in 2009 when the bridge opened, then dubbed the Mary Avenue Footbridge. Soon after, Burnett passed away, and the bridge was renamed in his honor.
The Don Burnett Bridge showcases design and construction collaborative elements that set it apart. It was originally planned as a concrete bridge, but the cost was too high. SDI founder Guido Schwager was invited to provide input, and he suggested an elegant stay cable approach that would result in a superior public asset for less cost than a concrete bridge. HNTB's design firm in New York showed the city many erection advantages of a steel stay cable design, and the project commenced with SDI supplying material and technical support for the stay cable system.
Today, many consider it second in beauty only to the Golden Gate as a Bay Area bridge treasure. The Don Burnett Bridge is the first bicycle-pedestrian bridge built over a highway in California, and it earned the Helen Putnam Award for Excellence from the League of California's Cities for design and construction.