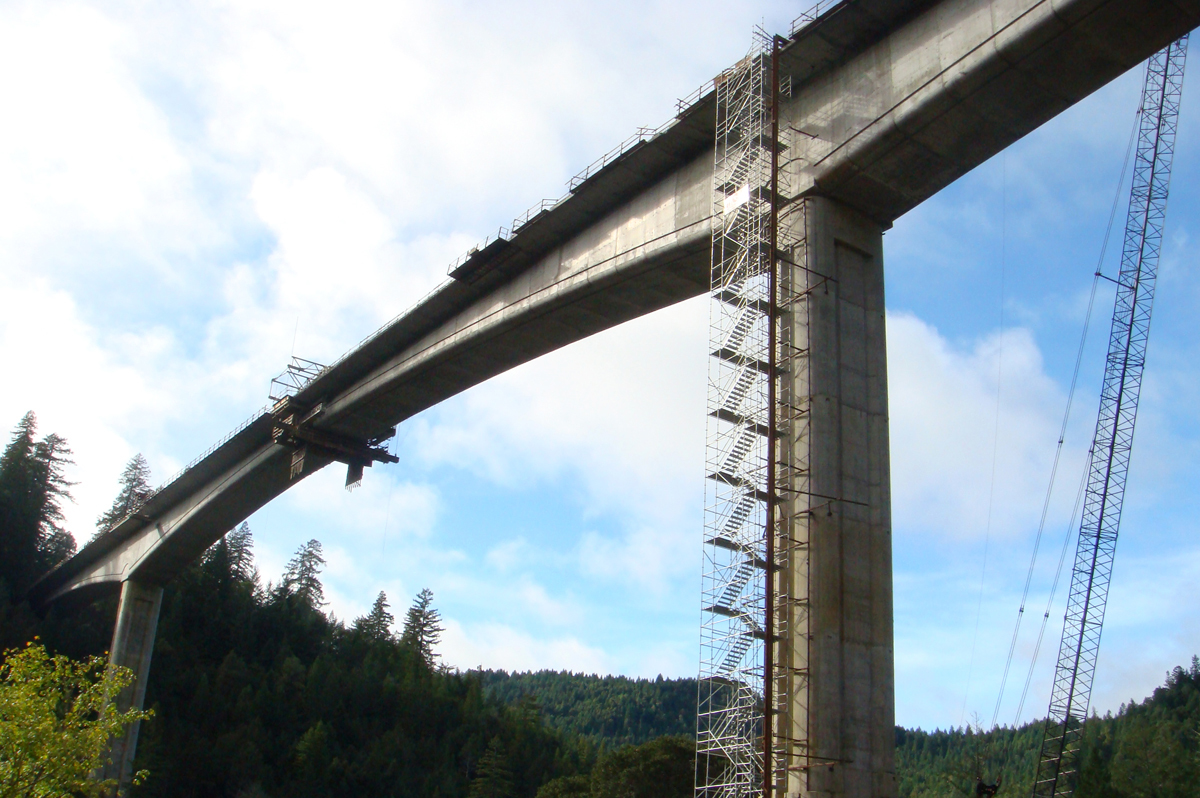 California's Eel River Bridge Employing SDI
Post-Tensioning Materials & Installation Labor
The Confusion Hill/Eel River Bridge project in Mendocino County, California, consists of two cast-in-place concrete bridges that relocate approximately 1.5 miles of CA Route 101 where it crosses the Eel River between Willets and Garberville.
The South Bridge, measuring 1,350 feet long and 43 feet wide, crosses the river at a height of 300 feet above the valley floor, and was built using form travelers in balanced cantilever. SDI supplied all post-tensioning materials and labor for the project, which was completed in late 2009. MCM Construction was the general contractor.