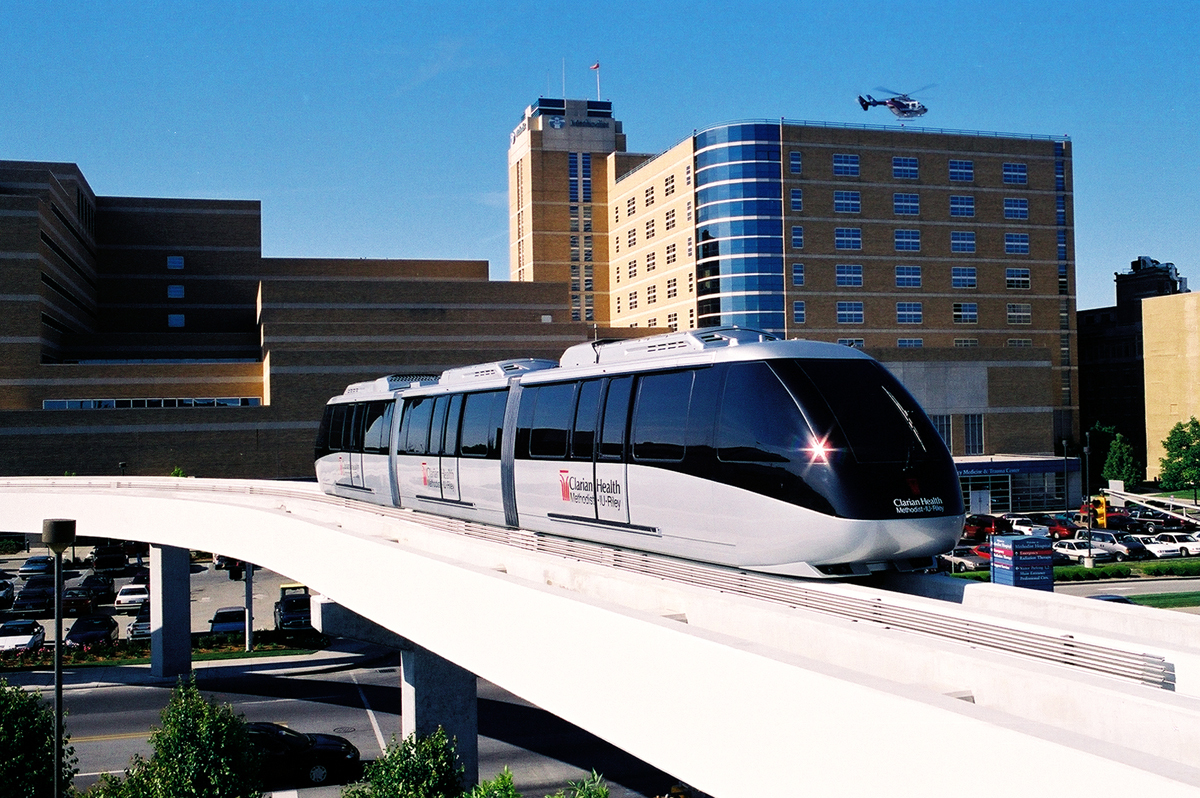 Clarian People Mover Gains Ground as New Indianapolis Icon
SDI's latest UniTrak people mover has been in operation since June 28, 2003. The fully-automated, twin-train system was designed and built by SDI under a $40 million turnkey contract with Clarian Health Partners, Inc., Indianapolis, to connect two Clarian-owned hospitals, the Indiana University School of Medicine and a medical research facility.
In addition to providing continuous and reliable transportation service for both Clarian Health staff and the public, the system has won numerous awards for design, construction, neighborhood beautification and civic improvement. SDI operates and maintains the system on a 24/7 basis under a separate long-term contract.