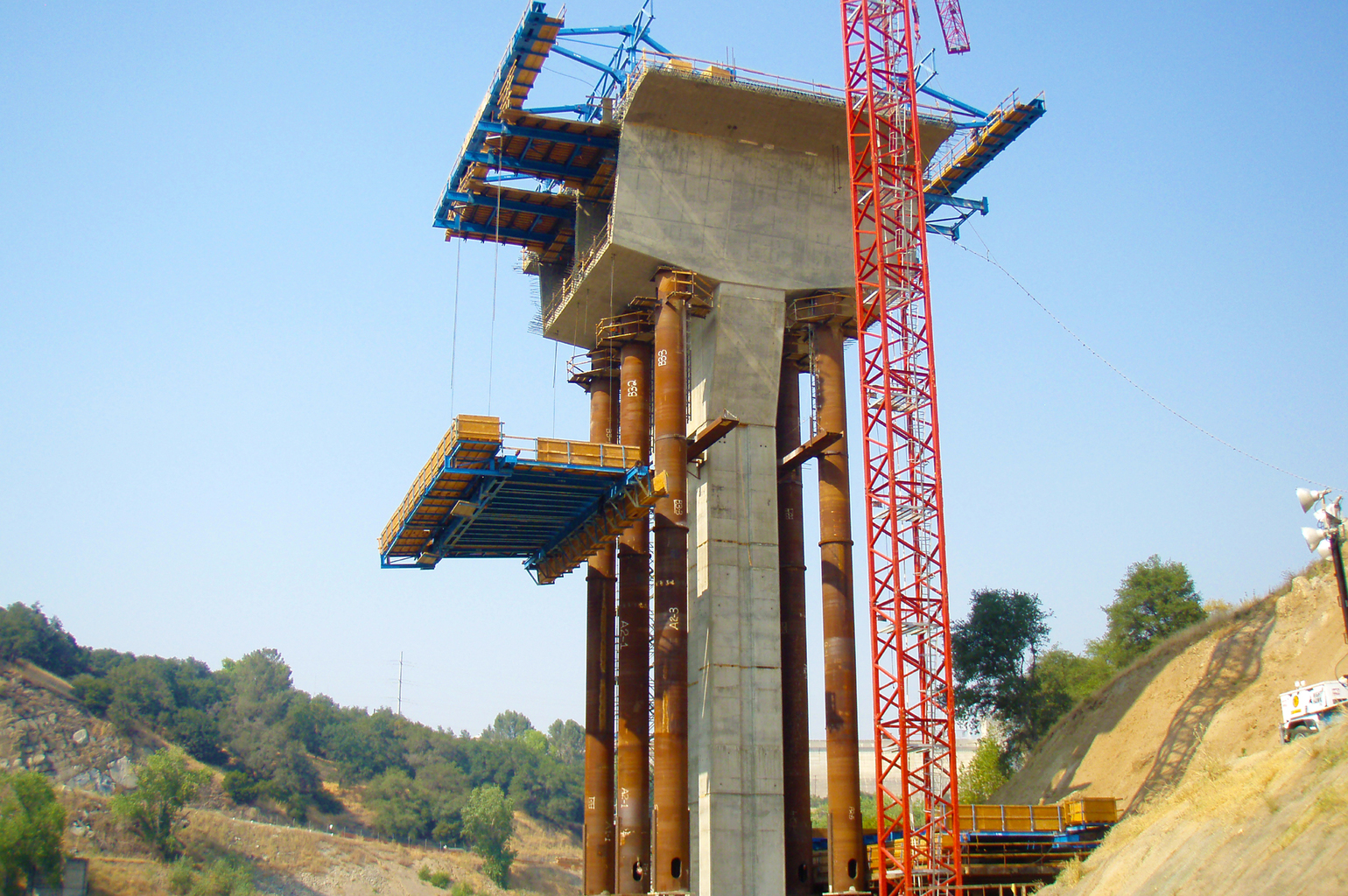 Folsom Dam Bypass Bridge Construction Complete Near Sacramento
Construction of the $75 million Folsom Dam Bypass Bridge broke ground on February 22, 2007. One of several U.S. Army Corps of Engineers-managed dam bypass projects brought about by safety concerns after 9-11, the new four-lane, 1,000-foot-long segmental concrete bridge carries four lanes of vehicular traffic, along with two bicycle lanes and a pedestrian walkway at a height of 200 feet above the Sacramento River just south of Folsom Dam.
Under subcontract to general contractor Kiewit Pacific Company, Schwager Davis, Inc. supplied all materials and installation labor for post-tensioning of the bridge.