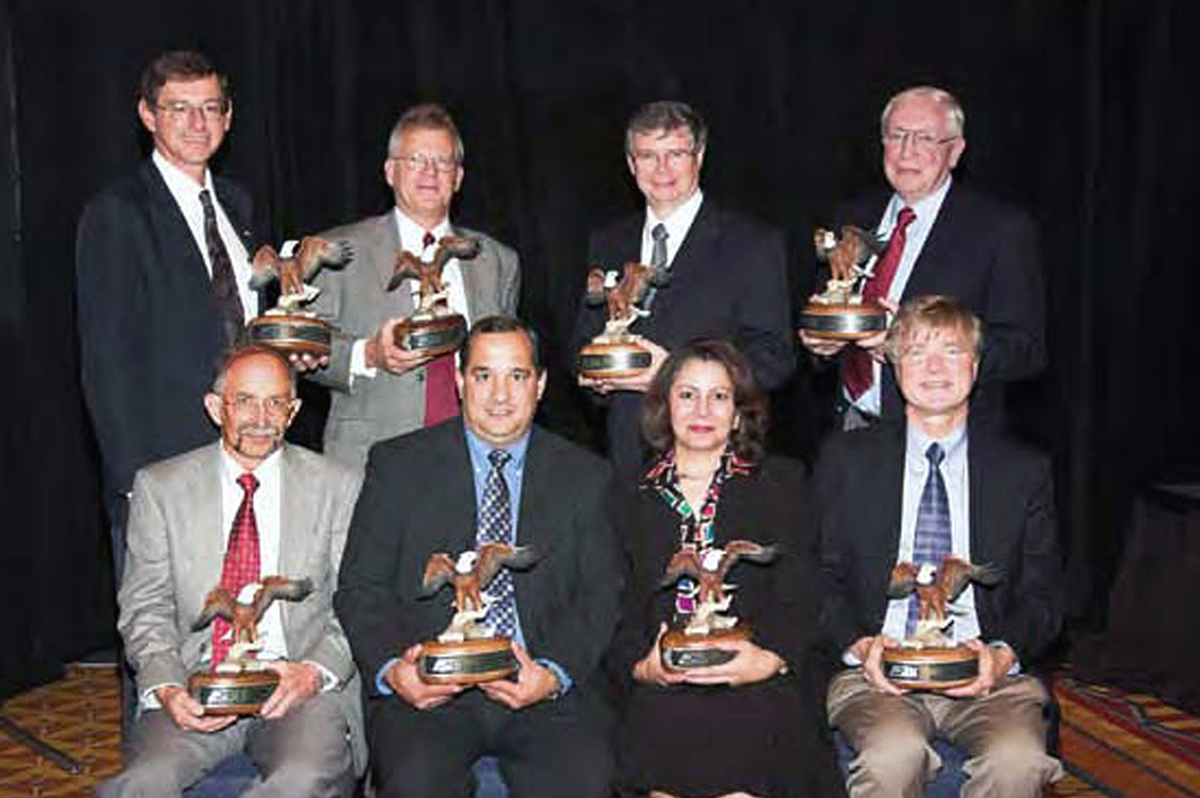 Guido Schwager Receives Career Contribution Award
From the American Segmental Bridge Institute
SDI president and managing principal Guido A. Schwager, P.E. (bottom left in photo), was honored with the Award for Outstanding Career Contributions to Construction Technology for Segmental and Cable-Stayed Bridges during the 2006 ASBI Convention Awards Ceremony in San Diego, CA.
Other ASBI award recipients in 2006 included John Armeni, Hala Elgaaly, Clifford Freyermuth, Paul Liles Jr., Alan Moreton, Denney Pate and Steven Stroh.