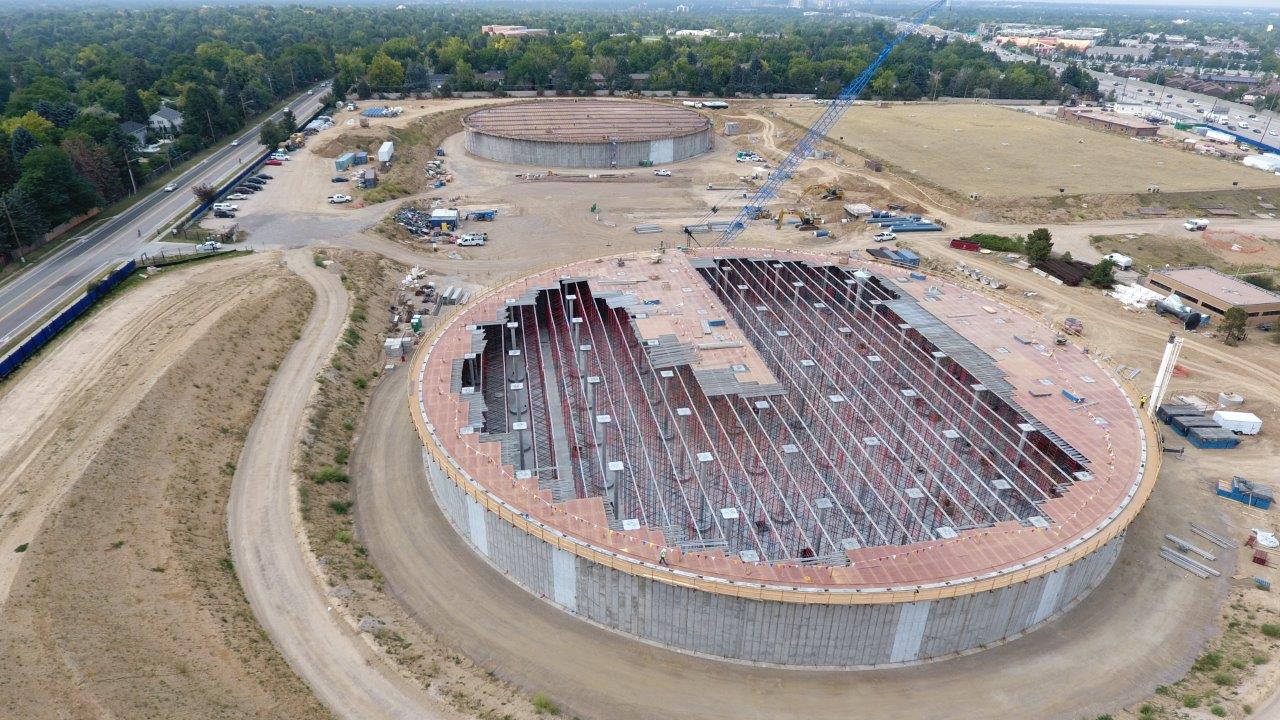 SDI COMPLETES HILLCREST WATER TANK PT PHASE
Southeastern Denver, CO, has seen significant population growth since the 1960s.  Denver Water commissioned significant upgrades to their water storage system to update infrastructure and better serve customers in the region.
The project entails construction of three, massive concrete storage tanks (water tank type AWWA D115) that will hold up to 45 million gallons of water in total.  The diameter of each tanks is 310 ft.; 1,500 cubic yards of cement were poured for each of the three tank foundations.
In 2019 SDI finished its phase of post-tensioning work, and the full project is set to complete in 2021.