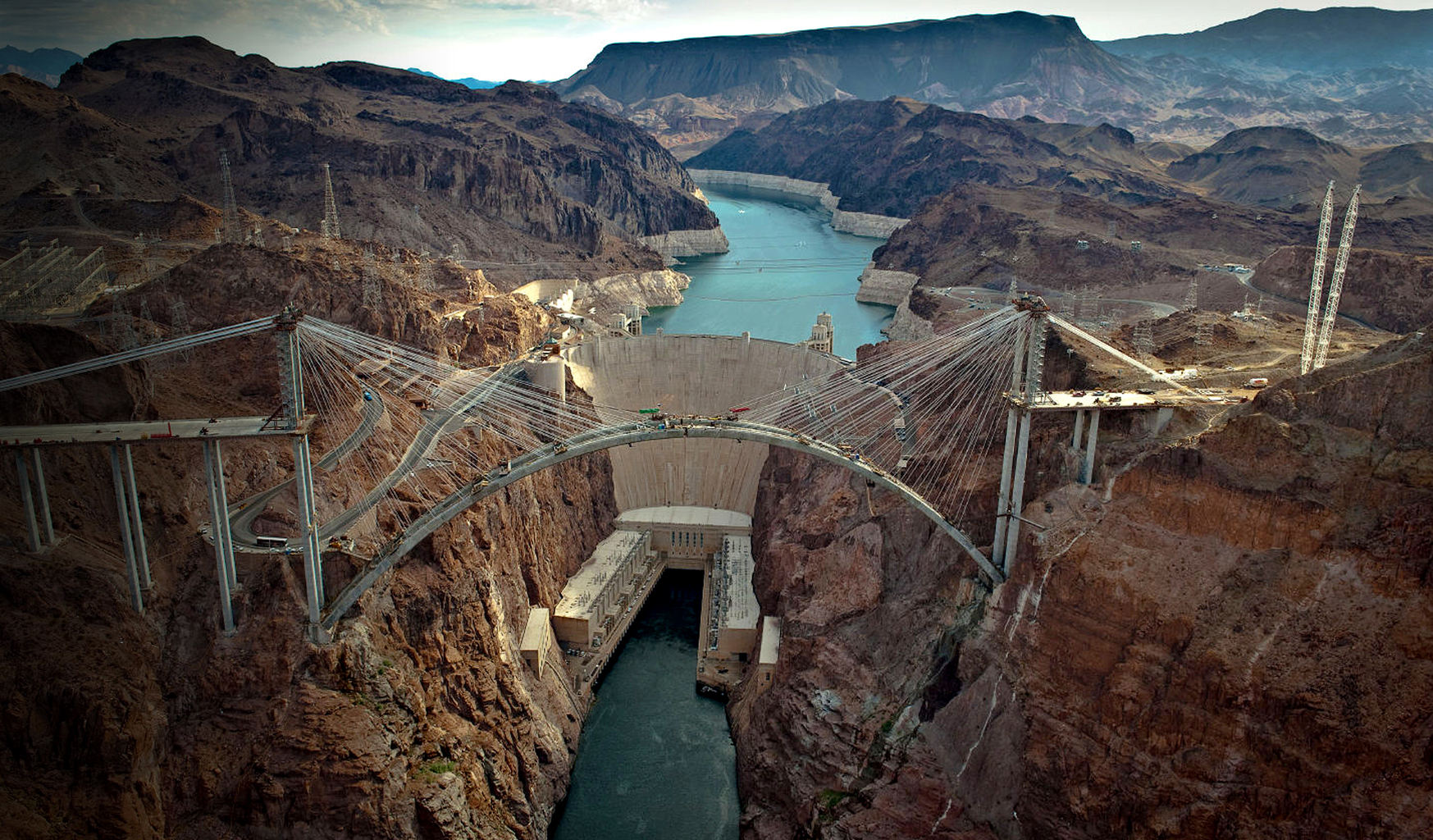 The Hoover Dam Bridge
From the perspective of segmental bridge experts, the engineering significance of the new Hoover Dam Bypass Bridge equals that of the adjacent dam built over 75 years earlier. With a main span of 1,060 ft. that will cross Black Canyon 900 feet above the Colorado River just 1,600 ft. downstream from the dam, the twin concrete arch structure stands as the largest arch bridge in North America and the fourth largest worldwide. Scheduled for completion in late 2010, the bridge's twin arch spans were built using four traveling forms to cast the cantilevered arch segments that meet at mid span.
During construction, the arches were supported by temporary stay cables routed over temporary pylons at each edge of the vertical canyon walls. Working side-by-side with the joint venture general contractor Obayashi/PSM Construction, SDI developed the erection sequencing from the early planning phases, drawing on SDI's prior experience with Oregon's Crooked River arch bridge in 2001. SDI also supplied the temporary stay cable system as well as all post-tensioning materials including stressbars, strand, stressing equipment and technical support.