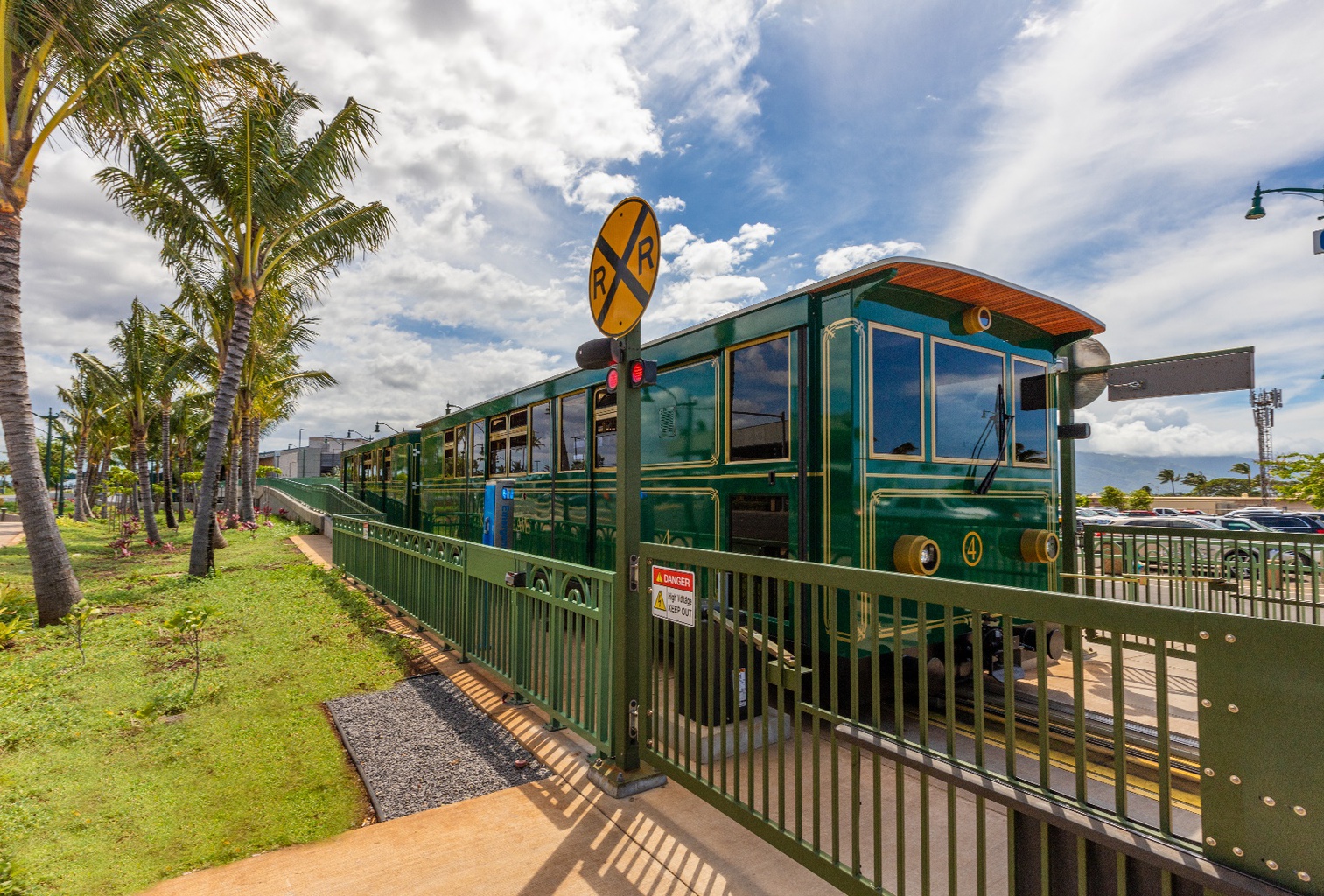 Design and Construction: Maui People Mover
The Kahului International Airport (Owner) on the Island of Maui (HI) is installing a state-of-the-art train (an APM or automated people mover), joining their CONRAC (rental car) facility to the existing airport terminal. The Owner seeks to provide airport patrons, employees, and visitors with a quick and pleasant connection between these key transit facilities.
SDI's Scope of Work included the design, manufacture, assembly, installation, and testing of two new trams cars, the operating system required to support the tram operation (from guideway to power distribution and maintenance equipment), rotating track for pedestrian traffic (along with a crossing warning substation), and two track switches that allow for dual shuttle operation at peak capacity.