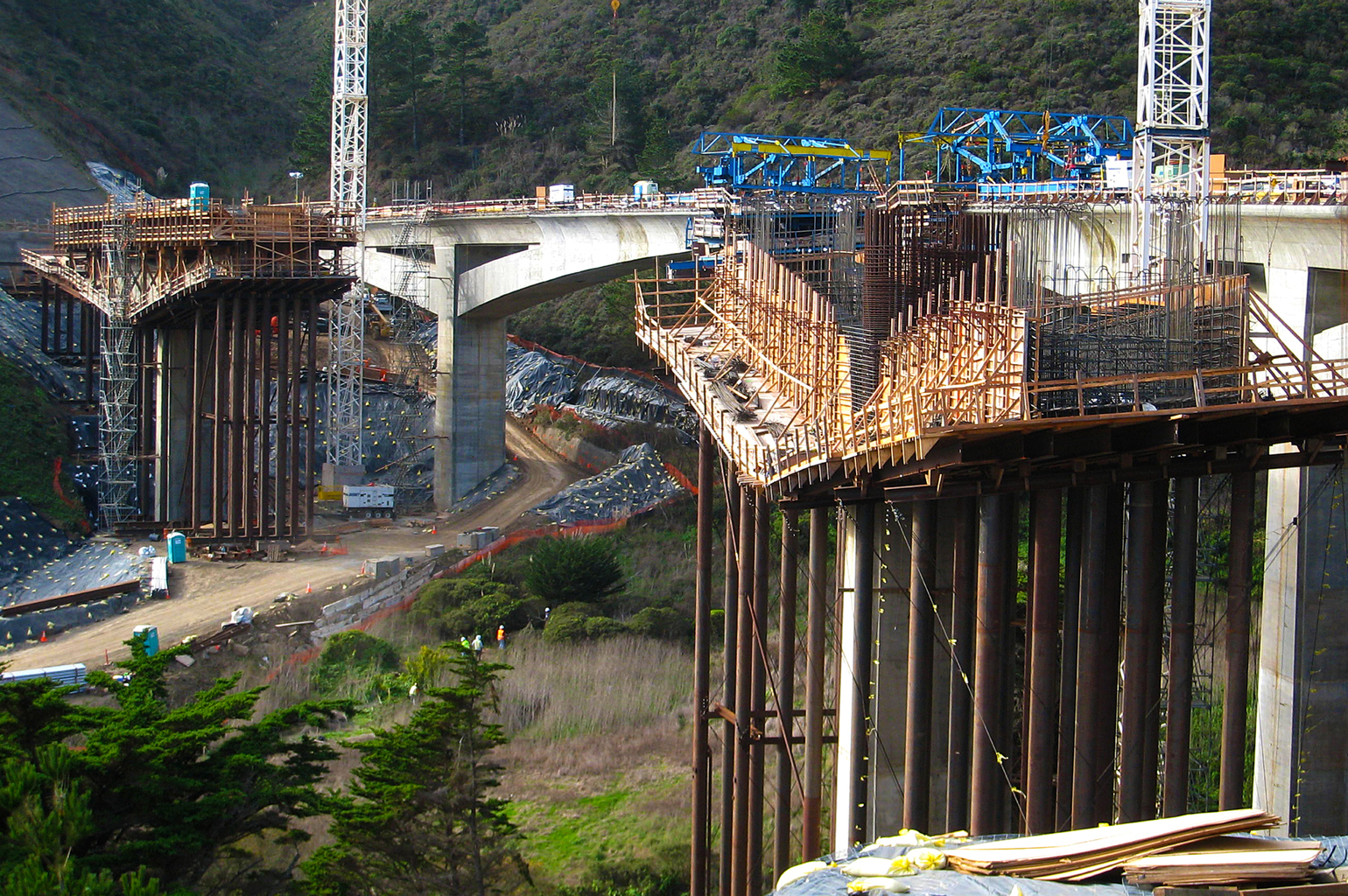 New Devil's Slide Bridge Utilizing SDI Form Travelers,
Post-Tensioning Materials & Installation Services
Originally carved out of California's Pacific Coast cliffs south of San Francisco, the Devil's Slide section of State Highway 1 became notorious for its frequent road-closing landslides almost immediately after opening in 1937. Various plans to re-route the 600-foot-long roadway section have been proposed and debated since 1958, and finally, on May 6, 2005, ground was broken for a voter-mandated tunnel and bridge bypass project located just inland of the slide area. The $41 million bridge project consists of two tunnels beneath San Pedro Mountain, each 30-feet wide and 4,200 feet long.
At the northern end, a twin parallel 1,000-foot-long segmental concrete bridge spans Shamrock Ranch Valley at a maximum height of 125 feet. To minimize environmental impact, the main span was built using cast-in-place balanced cantilever construction method. Schwager Davis, Inc. supplied the traveling forms for the project, and is also supplying and installing the grouted multistrand post-tensioning system.