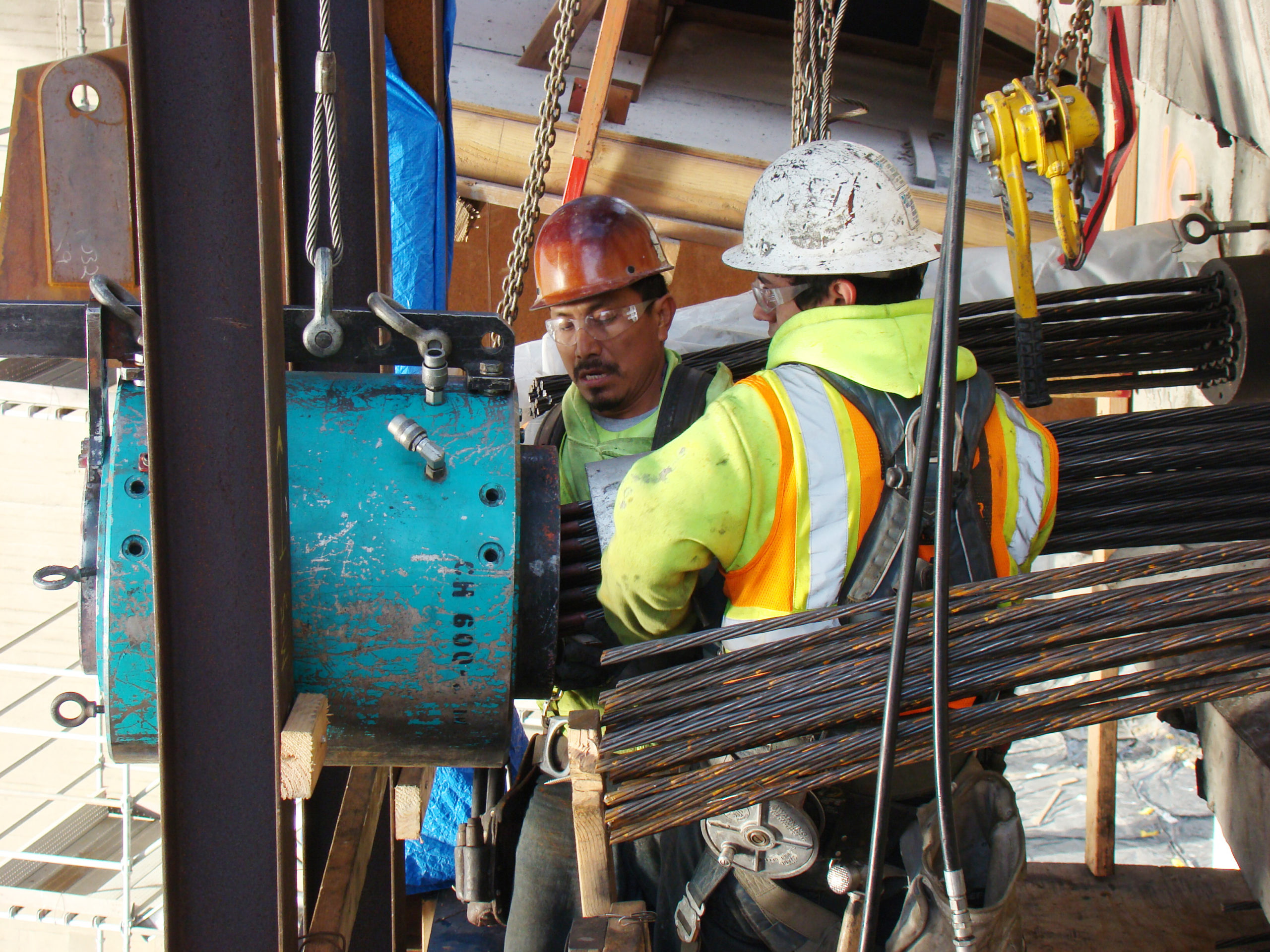 New SF-Oakland Bay Bridge Completed
If you're from the San Francisco Bay Area, you have probably seen or driven on the new eastern span of the San Francisco-Oakland Bay Bridge, which was completed in September 2013. There were 5 construction phases of the bridge, which were constructed under 5 different contracts. SDI was subcontracted for all of the PT on 4 out of the 5 phases. SDI installed PT anchorages on the east bound portion of the YBI Transition structure and the Touch Down structure. During the installation of the west bound portion of the YBI transition structure, SDI executed the impossible.
Our team fabricated, installed, stressed, and grouted a record breaking 250 packs worth of strand in only 25 days! In the months leading up to the highly anticipated opening of the bridge, SDI was called upon to assist with the conceptual and actual design of a fix for the broken bolt issue they discovered. There were many challenges, such as access, logistics, time, and design constraints, and the work had to be performed under live traffic with the only access being from the water. Helping design and install this unique application of post-tensioning demonstrates the versatility of PT as well as the benefits of having SDI as a partner. This is something SDI takes pride in and moves forward looking for new challenges.