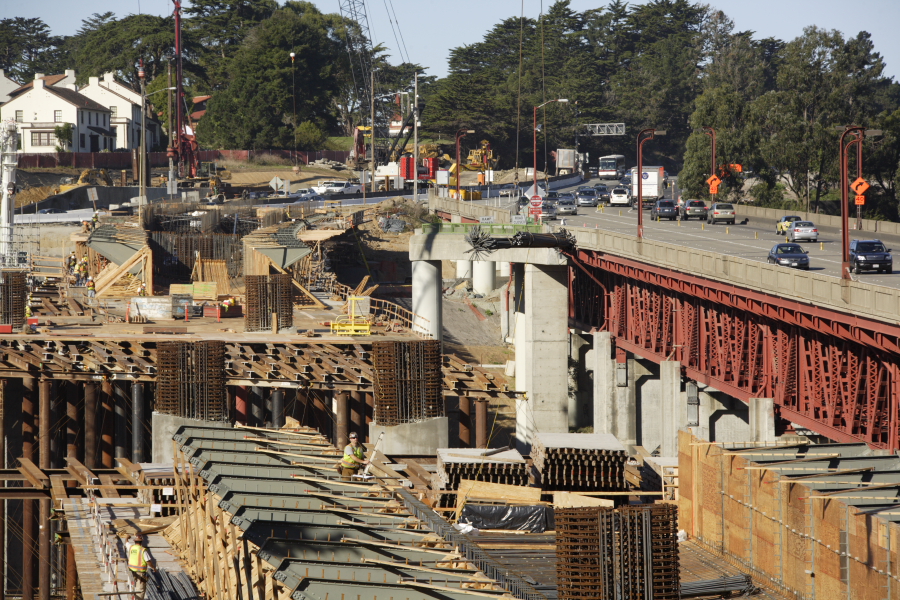 Presidio Parkway Phases 1 and 2
Originally constructed in 1936, the Presidio Parkway connects the City of San Francisco to the south access of the Golden Gate Bridge (Route 101).  This 1.6 mile bridge approach (previously named Doyle Drive) required rebuilding for general upgrades, including seismic improvements.  Phase 1 began in 2009 and ended in 2012.  Phase 2  (final phase) began in 2012 and completed in 2015.
Schwager Davis, Inc. supplied and installed post-tensioning for the Presidio Viaduct Bridge system (the bridge component of the parkway).