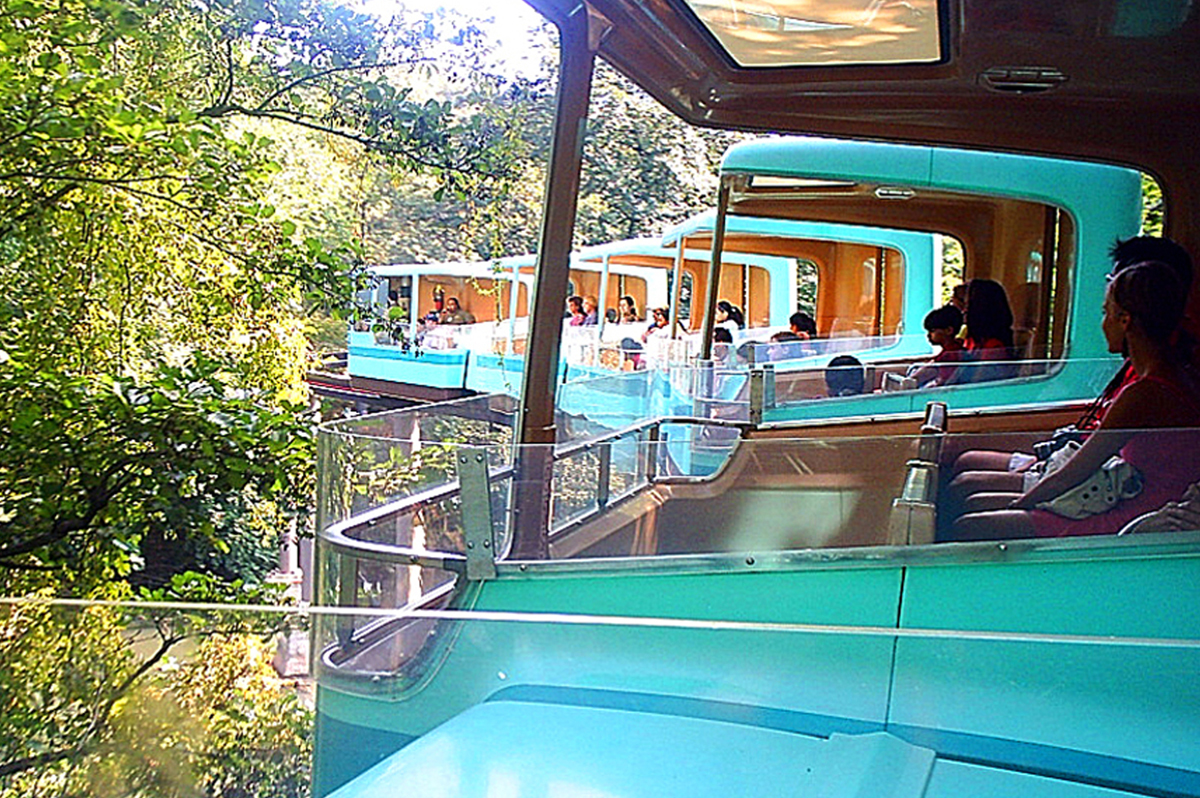 SDI Gives Bronx Zoo Monorail a New Lease on Life
As a cost-effective alternative to replacing the Bronx Zoo's aging monorail fleet with an all-new system, Schwager Davis, Inc. performed a comprehensive repair and renovation program on virtually all components of the system. Operations included replacement of the propulsion system's DC drive motors with variable-frequency AC drives, upgrading the differentials and service brakes, integrating an all-new touch-screen computer control system and adding a new, fail-safe emergency braking system.
Additionally SDI performed numerous structural and cosmetic improvements to the 54 aging and deteriorating fiberglass cabins. Completed in May of 2007, the renovation project improved the overall quality, appearance and passenger safety of the monorail fleet, and will extend the system's service life for decades to come.