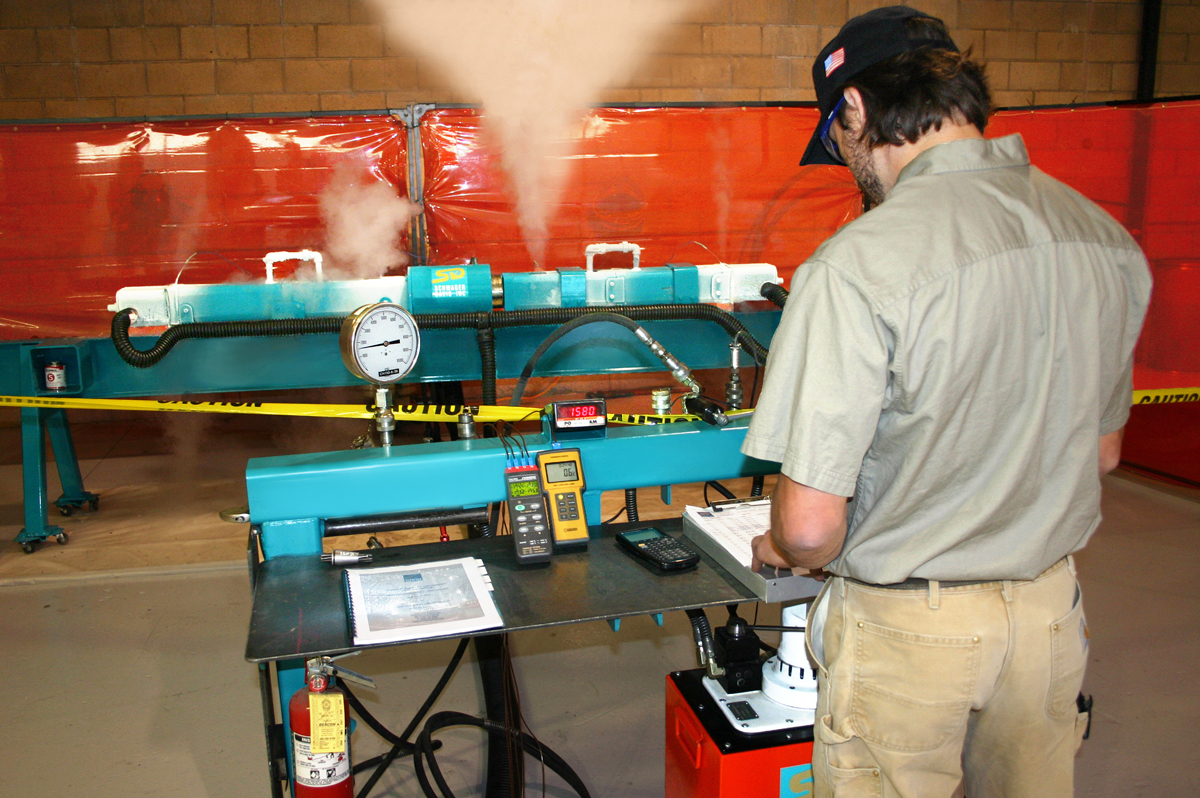 SDI Performs First-Ever U.S. Cryogenic Testing of Post-Tensioning Tendons
In 2007, as part of the qualification process for the Golden Pass LNG Terminal's five concrete containment tanks, owner ExxonMobil Corp. required extensive cryogenic testing of the project's post-tensioning components to validate performance of the structural system for the tanks. Testing of this kind had never been performed in the U.S. and there were no available facilities or equipment in place to carry out the tests.
Therefore SDI performed the entire program using in-house resources. Over a five-month period, SDI designed and fabricated all equipment and procedures to satisfy ExxonMobil's requirements and performed more than 50 cryogenic tests on the strand, anchorages, reinforcement and concrete proposed for the post-tensioning system. The tests validated satisfactory performance of the SDI post-tensioning system, and SDI subsequently received the contract award for post-tensioning supply on the project.