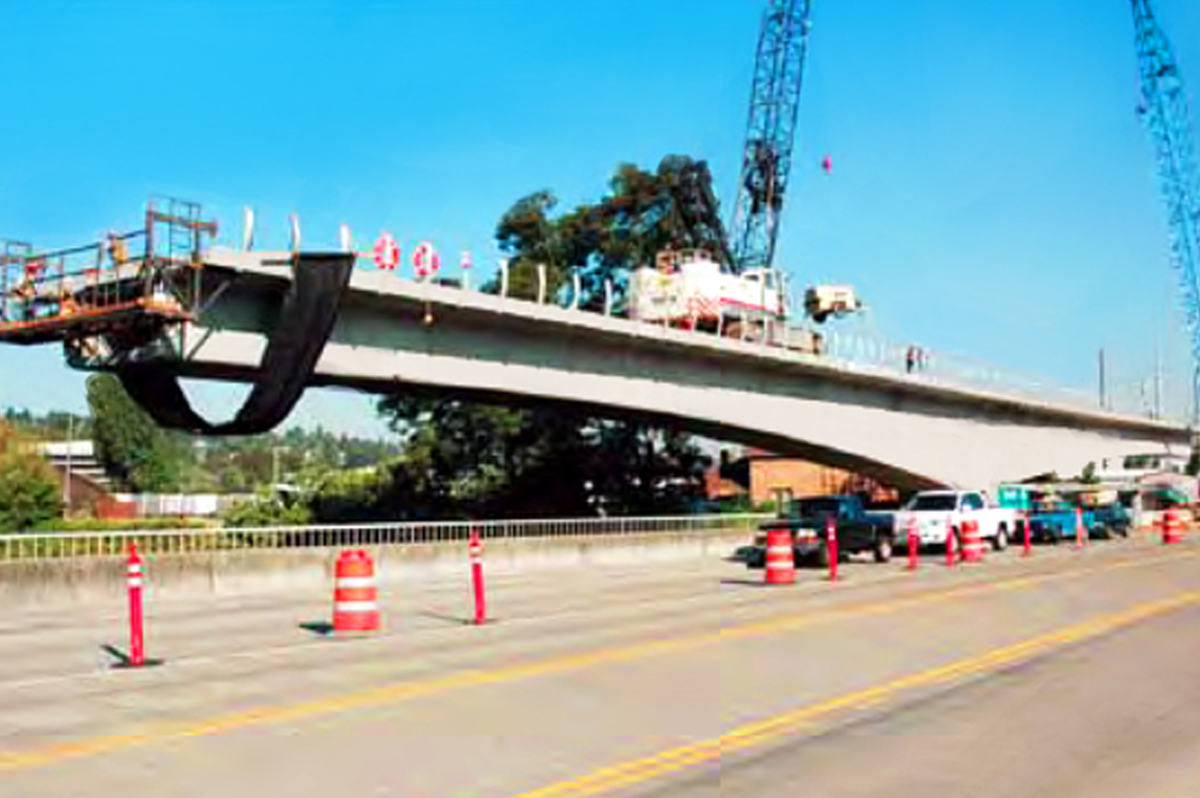 SDI Supplying Post-Tensioning System for
Seattle Sound Transit Light Rail Project
Seattle's new 5.6-mile-long light rail system will ride on an elevated concrete guideway for 4.6 miles of its route through downtown to the Seattle-Tacoma Airport. Construction of the $270 million segmental guideway commenced in 2005 by PCL Civil Constructors, Inc.
Guideway construction involved precast superstructure segments placed by a self-launching truss for the majority of its length, along with four long-span bridges ranging from 216 ft. to 350 ft. employing the balanced cantilever method. SDI provided the grouted post-tensioning, stressing equipment, and technical support for the project.