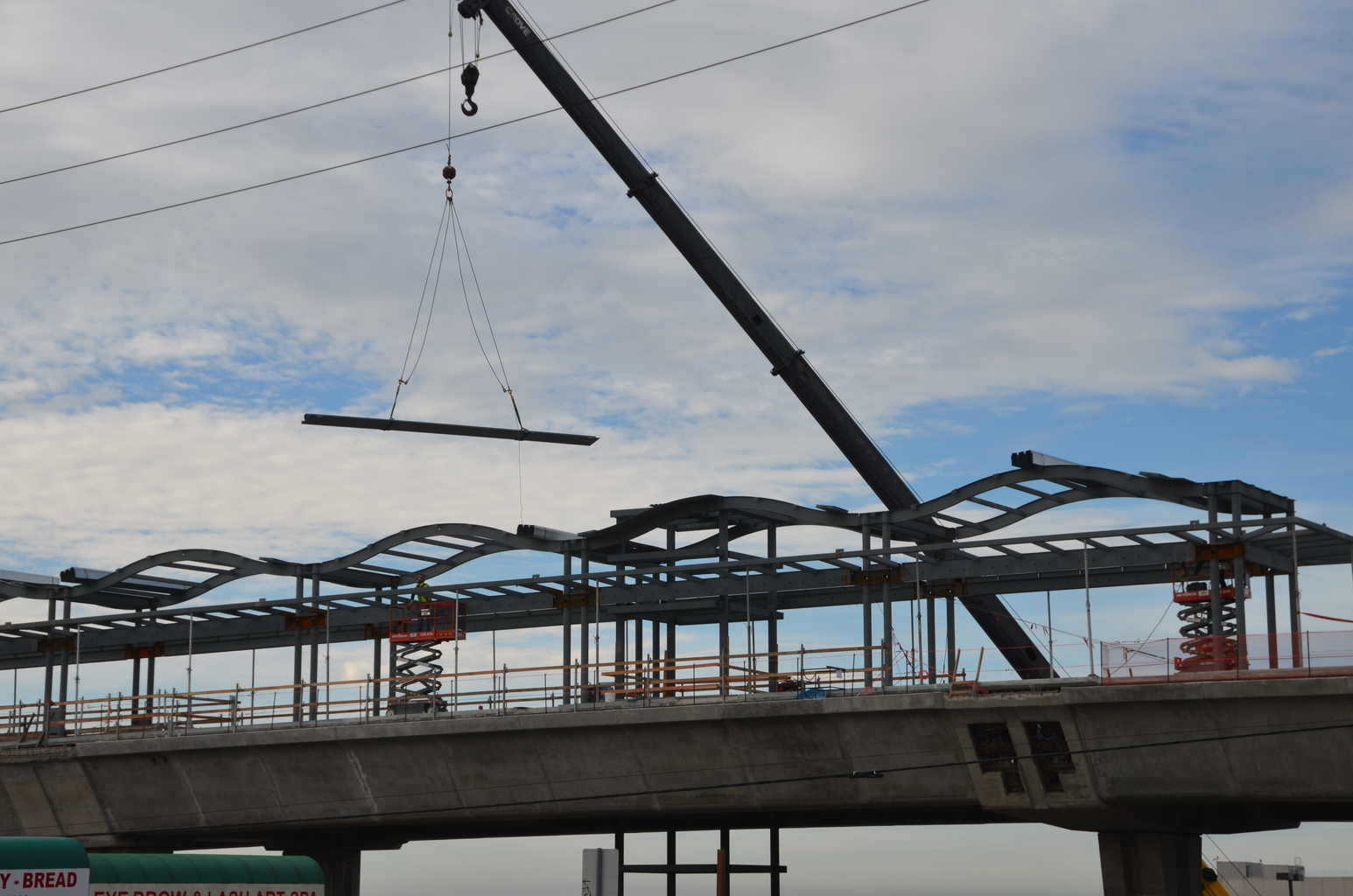 South 200 Link Extension
The South 200 Link project extends the Sound Transit commuter rail system 1.6 miles south from the SeaTac Airport to a new terminal station, Angel Lake Station, on an elevated guideway. The guideway has similar design elements to the previously completed C755 project. The double track guideway design will minimize traffic disruptions in the highly congested area.
SDI was contracted by PCL to supply all permanent PT strand materials and lease the associated PT equipment. SDI also performed installation work on the hammerhead structures and both columns with vertical PT tendons, which incorporated SDI fusion duct hardware details.