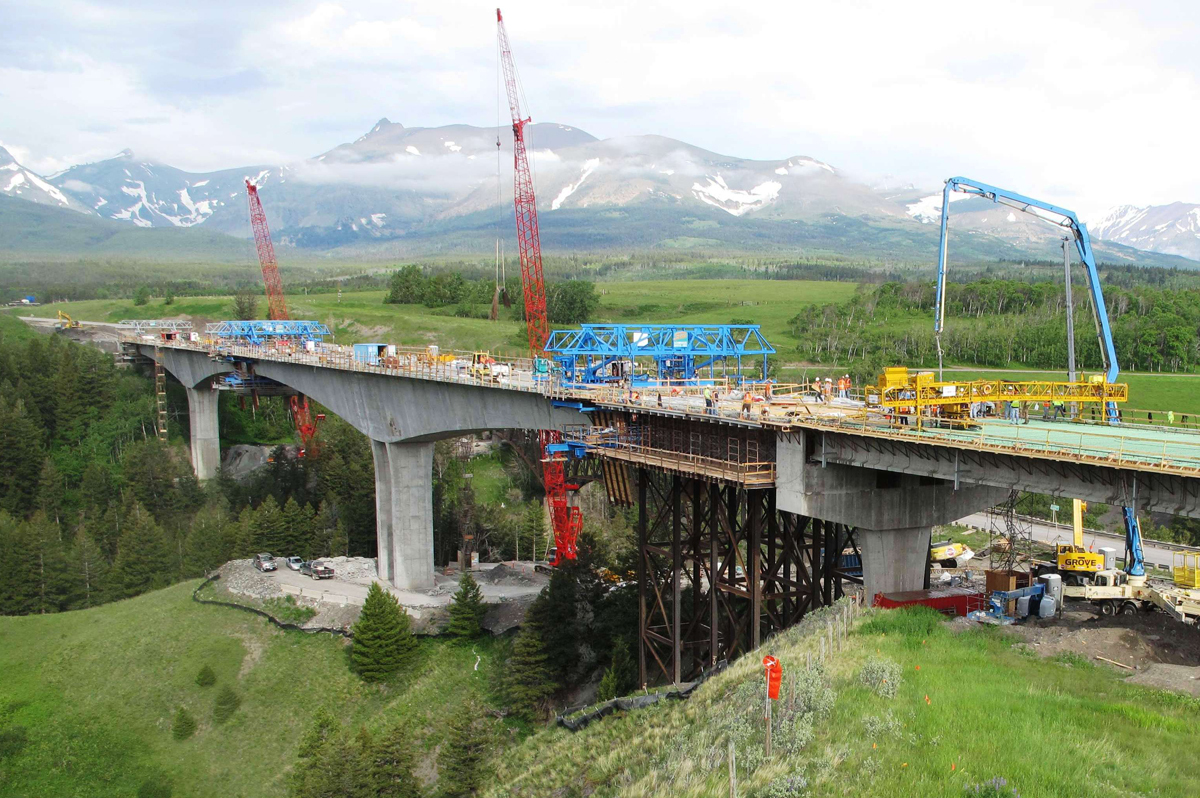 Two Medicine Reaching Final Stages of Construction
US Hwy. 2 crosses over the Two Medicine River just outside of East Glacier Park in northwest Montana. The existing 70 year old steel deck truss is being replaced by a cast-in-place concrete segmental box girder using the balanced cantilever method of construction. The new bridge is nearly 200 ft above the channel below with spans of 290 ft., 520 ft. and 350 ft, and 120 ft precast approaches.
SDI supplied Post-tensioning materials as well as four form travelers to expedite completion. Contractor R.L. Wadsworth maintained a consistent five day segment pour cycle allowing the segmental spans to be completed in six months. The structure is expected to be opened to traffic in Fall 2012.