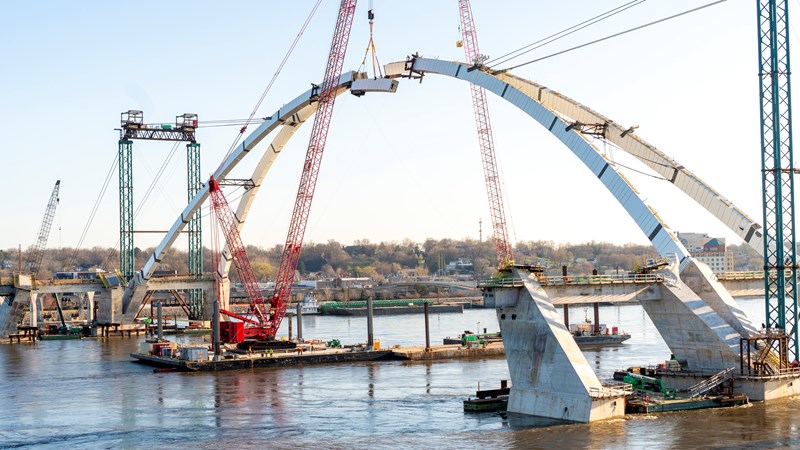 I-74 MISSISSIPPI RIVER BRIDGE STAY CABLES
I-74 provides an essential transportation link over the Mississippi River connecting Moline, Illinois and Bettendorf, Iowa. The westbound bridge opened in 1935, and a separate eastbound "twin" bridge opened in 1960. Since then, traffic has steadily increased, prompting interest in the construction of replacement bridges, interchange reconfigurations, and other roadwork.
Construction began on the westbound replacement bridge in 2017 and is scheduled to be completed in 2021. The massive weight bearing bridge arches are constructed in segments requiring temporary stay cables to hold the partial arches in place until the top key stone arch segment is placed. Then the temporary stay cables are removed. Schwager Davis, Inc. supplied stay cable materials, equipment, and technical support for the arch erection.